PRIMEC Controls Canada »
Our Products
We have access to a wide range of products that we distribute or represent at the most competitive price range in Canada.
Our Distributed Product Range
Everything you need to scale your business with quality that adheres to industry standards. Our sales volume, service capabilities, geographical location, and inventory quantities have allowed us to negotiate special dealer representation and discounts on many products. We are able to provide extremely competitive pricing on most of our product lines because of this.
Sensia

Sensia brings together the best of the best: the pioneering process automation, real-time control and IoT technologies of Rockwell Automation, combined with the unmatched measurement and instrumentation, software and analytics capabilities of Schlumberger. Learn more about Senisa measurement and artificial lift products here.
SCADACore

PRIMEC Controls Canada is excited to offer SCADACore remote monitoring products. SCADACore provides turn-key monitoring services for all industries and businesses. SCADACore Applications include:
Oil and Gas Monitoring
Regulatory Flow Monitoring
Plunger-Lift Monitoring
Pump Card / Pump Controller Monitoring
Tank Level Monitoring
Well Test Monitoring
Surface Casing Vent Pressure Test Monitoring
Pressure Monitoring
Offset Frac Monitoring
Fuel Level Monitoring
Other Industries
Agriculture Monitoring
Water & Wastewater Monitoring
Renewable Energy Monitoring
Graco Chemical Pumps
Hazard Control Tech
Level & Tank Gauging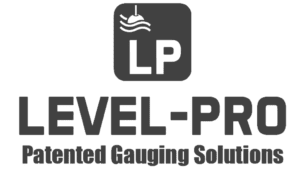 The Level-Pro Tank Management System is designed to provide the oil and gas industry with a rugged, reliable, and exceptionally cost-effective solution for the monitoring and management of stationary tanks. Learn More
OleumTech

OleumTech® is an innovative provider of wireless M2M communications and industrial automation solutions. OleumTech is a pioneer of the wireless digital oilfield and is a world leader among the best companies manufacturing wireless sensor networking solutions today. Learn More
Vessel Turnaround Supplies
We offer a full line of materials required for achieving vessel turnarounds. We have one of the largest inventories of pre-cut gaskets to fit almost any vessel in Western Canada and can custom-cut gaskets as needed.
Instrument Air Packages

Properly sized instrumental air packages for your application with superior after market service. We specialize in 2 to 10 hp reciprocating instrument air packages. Also available are a selection of appropriate air drying equipment including canister style membrane dryers, refrigeration dryers, and twin tower desiccant dryers.
Flare Combustion
Valve Automation
Breathing Air Refills
Lowest dewpoint
QuickFill while you wait
Free bottle pickup and delivery throughout SE Saskatchewan