PRIMEC Controls Canada » Instrumentation & Measurement
Instrumentation & Measurement
Knowledgeable and experienced people and competitive rates differentiate us as one of the top E&I providers in western Canada. Our low turnover rate has allowed us to attract and retain people with above-average experience and backgrounds in technical trades.
Our adherence to the highest industry standards ensures we use and maintain the best equipment available on the market today to get the job done right.
Our Services Are
PNG017 compliant measurement processes and products to help minimize your risk of non-compliance
Assistance with initiating and operating the Enhanced Production Audit Program (EPAP)
Onsite liquid and gas meter calibrations and maintenance
Tank gauging & level measurement
Shop liquid meter calibrations
PLC program development and maintenance
SCADA services
Wellhead automation/VFD maintenance and optimization
Installation and construction
NIST-certified calibration equipment
Journeyman instrumentation and electrical personal
Scheduled maintenance
Battery alarm and shutdown checks/calibrations
Gas head calibration
OEM factory trained technologists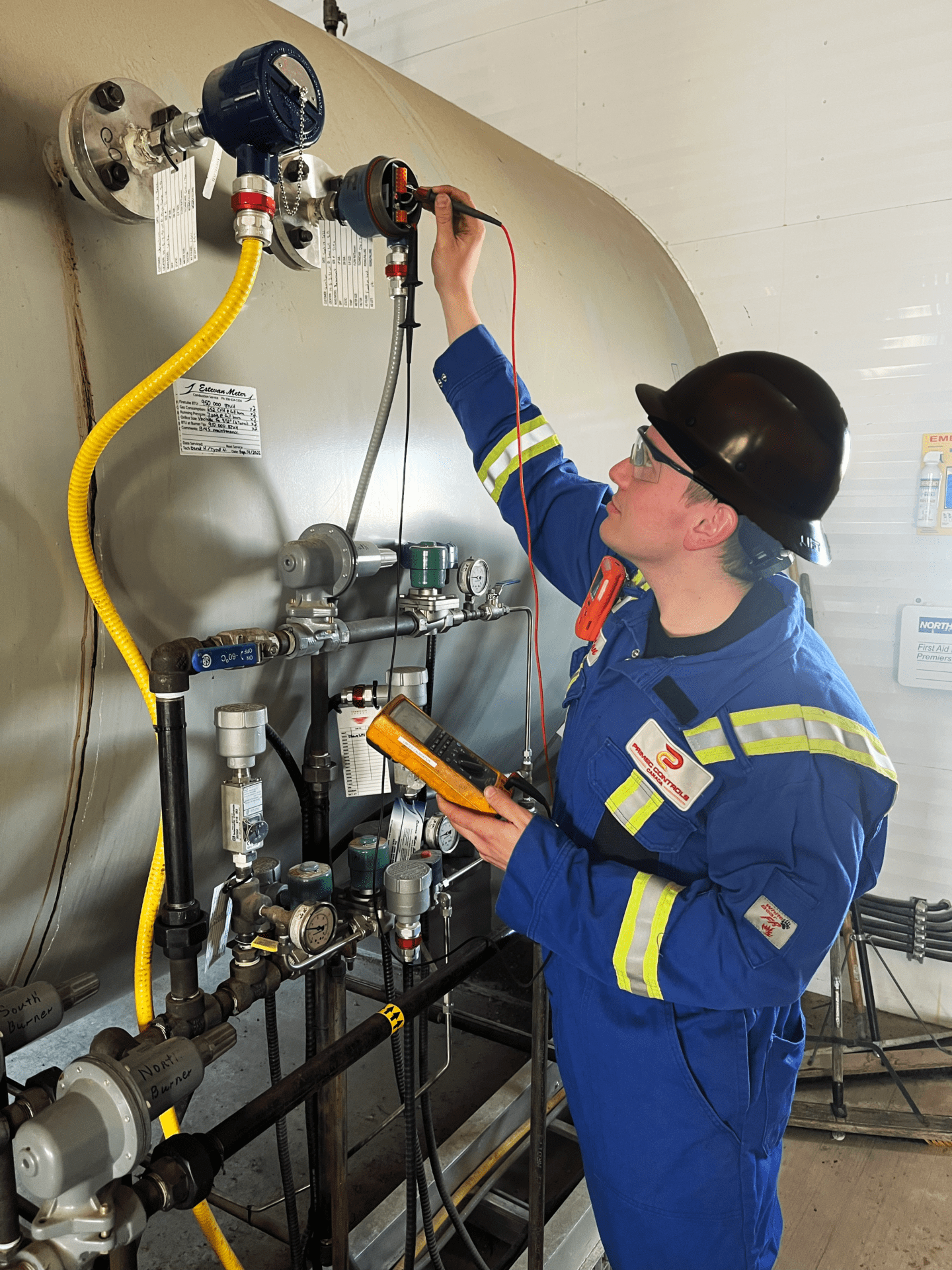 Our ISO 9001:2015 quality management system gives you peace of mind that these services are provided in a manner that is both compliant and competent to meet or exceed your expectations.